AlertWerks Wired – IoT solution

Protect and Control your Infrastructure against Threats –
Save Energy and Money
---
Living in today´s world means relying on working infrastructure for your communication needs. It also means respecting the environment, seeking ways to save energy and money, and preparing for unexpected threats. To support your business, choose AlertWerks™ Wired, which is a state-of-the-art IoT solution. AlertWerks actively monitors conditions in your server room or any room to protect and ensure the stability of your business.
Need help finding the right product for your needs?
Talk to one of our networking specialists about what remote sensor products will best serve your business needs.
AlertWerks Wired Features
---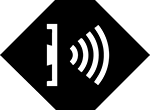 Physical sensors
Connected through RJ-45 ports directly to the gateway, physical sensors digitize our analog world. Examples are sensors for temperature, humidity, airflow, status of dry contacts, door sensors, motion detection, and more.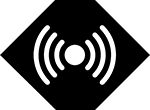 Virtual sensors
By means of IP/IT methods and protocols, you can retrieve information from your systems. This, for example, can be an SNMP GET command to report the remaining battery capacity percentage of your UPS. A virtual sensor can also be configured to ping a device, ensuring that an important piece of equipment is online.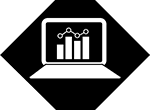 Data Collection and Graphing
The gateway displays the values of your physical and virtual sensors. Dashboards can be created to display an intuitive overview.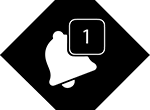 Alerts and Notifications
Users can define warning and critical alarm states, as well as notification actions including SNMP traps, SNMP SET commands, e-mails, SMS, sirens, etc. When the measured value exceeds the threshold, it triggers an alarm condition. Through SNMP, even IP-controlled PDUs can be used to switch power off and on.
AlertWerks Wired Solution Portfolio
---
AlertWerks Wired gateways are the brain of your IoT system. Attach physical sensors, configure virtual sensors, watch values on your dashboard, and set the gateway to notify you of alarms or perform automatic actions.
Monitor the environment with intelligent and daisy-chainable sensors for water, temperature, humidity, airflow, and more.
AlertWerks Wired Use Cases
---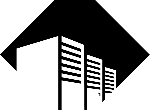 Data Centers
Control and manage your communication infrastructure. Know about communication failures before they impact your business. Save money and energy.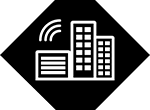 Connected/Smart Buildings
Ensure the wellbeing of environments, make your building intelligent, and conserve energy. Ensure that rules around COVID-19 are followed.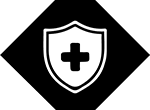 Health and Security
Keep track of who enters your building via door access controls. Monitor equipment actions throughout your facility.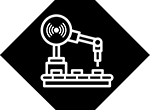 Industry & Manufacturing
Ensure the efficiency and stability of your manufacturing processes. Automate these processes while complying with your quality standards.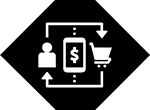 Retail
Control equipment in your stores or remote locations. Automate restarts before customers realize black screens or unsuccessful payments. Because you can control devices remotely, you save time, energy, and money by not traveling to re-plug equipment.
Resources
---